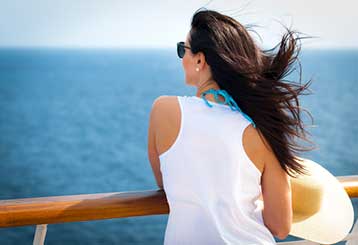 Cruises
There's nothing like a cruise to ease your tensions! Our Cruise Specialists will provide you with expert planning of the Cruise Experience of a Lifetime!
More +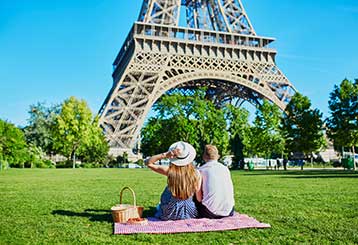 Vacations
Whether you are looking for History, Adventure, Exciting Destinations or just a Peaceful Getaway, we can help you create the Perfect Vacation.
More +
Welcome to Jill's Great Escapes
My role as your travel advisor is to help you fulfill your travel dreams, advise you and protect you from disappointments.
One of my favorite quotes comes from Mark Twain; "Twenty years from now you will be more disappointed by the things you didn't do than by the ones you did do. So throw off the bowlines. Sail away from safe harbor. Catch the trade winds in your sails. Explore. Dream. Discover."
I help you do that.

Married and living in Boca Raton and enjoying life in the warm climate! We are passionate about travel, especially cruising, both ocean and river! The more "mature" we get, the more we realize we want to travel in comfort and luxury. We love exploring new destinations and cultures. We had the opportunity to live in Grand Cayman for a few years so visiting the Caribbean is a favorite trip for us.

My enthusiasm for travel and attention to details benefits my clients. I enjoy planning vacation experiences so you feel your time away from home has been well spent. Please contact me to explore, plan and discover your dream travel plans.